The Wells Fargo Jazz series continued with two of the most innovative contemporary artists in the lead. The Spoleto Festival USA lineup is specially curated to include fresh new work and is known for inviting and commissioning artists who are at the forefront of creation.
Malaysian-born, Australian-raised Linda May Han Oh and Newark-born, Philadelphia-based Tyshawn Sorey both fit that description.
Each a genius in very different ways, they share a community of conscious creators, mostly based in New York. They also share the music itself, joining pianist and Spoleto alum Vijay Iyer in a new combination on the bandleader's acclaimed album, "UnEasy," out 2021 on the ECM label. For this year's festival, however, their brains will be shared from separate iterations within the same sphere.
Bassist Linda May Han Oh and her husband, pianist Fabian Almazan, performed at Festival Hall, the former Memminger Auditorium, for a five-night, six-show residency usually held at the Recital Hall at the College of Charleston, currently in construction.
The venue had been cut in half and transformed into a club-like atmosphere, with a velvety scalloped backdrop, a low stage to accommodate a favorable line of sight, and cabaret-style seating, suitable at least for singer Storm's six-night run. Wide. and the first of two
Music shows in time.
Four chairs for each rounded mini table created a more comfortable ambiance for this performance and, for all intents and purposes, a comfortable listening room. Sound reinforcement was carefully controlled, resulting in a carefully curated and enjoyable listening experience.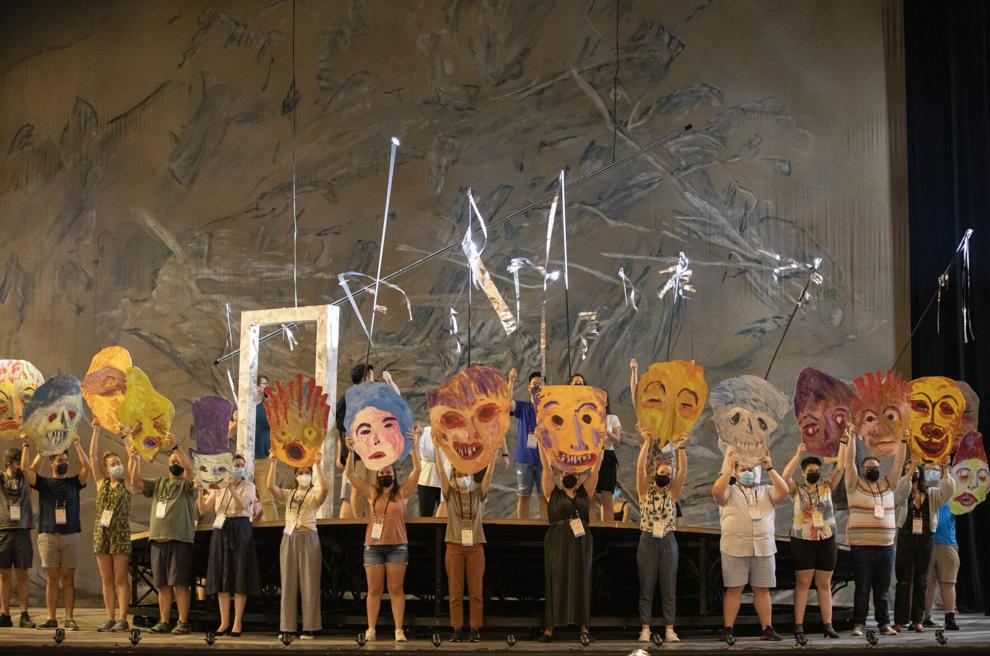 Last Thursday night, the two began their multi-night tour, performing a program of all original compositions. The married duo and recent parents explored that combination throughout the pandemic and what emerged for live audiences was tangible intimacy.
May Han Oh switched between double bass and electric bass, while Almazan played between acoustic treatment and electronic patches on the piano. It was improvisational music at its best, sublimely sensitive, organic and inventive.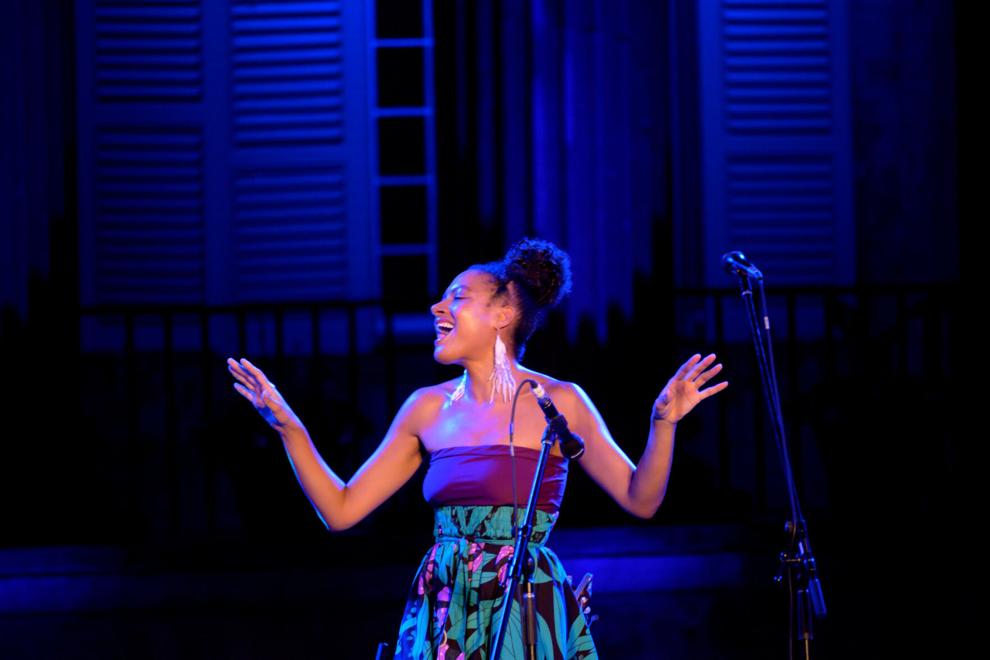 Saturday night, with a tropical system off the coast, a last-minute shift due to weather moved Tyshawn Sorey's Cistern yard performance a few blocks down George Street to the TD Arena. It was an unfortunate circumstance. What May Han Oh enjoyed in dynamic intimacy, Sorey and his trio suffered through no fault of their own.
"I just tried to play in the room," Sorey said after the show. But a bedroom, it is not. It's a gymnasium, built for basketball, filled with cold, hard surfaces to amplify any burst of sound with explosive effect. What the venue lacked, Sorey made up for in his warm personality and impressive makeover arrangements.
Sorey has stuck with evergreens and deeper cuts in the jazz canon, fresh off the press since his 2022 self-produced release "Mesmerism." Arrangements and delivery were anything but standard. The bandleader courted his drums, leading his trio through the album's repertoire, top to bottom, without pause: Horace Silver's "Enchantment," "Detour Ahead," "Autumn Leaves." , "From Time to Time" by Paul Motion and "Two in One" by Muhal Abrams. Aaron Diehl bent over the piano, finding his fingers (and feet) in a less than ideal setting.
Having worked closely with the future Cécile McClorin Salvant, among others, he is recognized for his exceptional time and his emotional phrasing. Bassist Matt Brewer, an equally dynamic musician, brought an agile force to his acoustic upright piano that was soothing to hear, even if only when he was soloing. The dialogue between the three was more felt than heard.
To punctuate the evening, the trio took their hat off to the great Edward Kennedy Ellington with "REM Blues" and a classic Duke twist. Flourescent fluorescent lights came on before the band could take to the front of the stage to salute their well-deserved salutes and
receive warm applause and a standing ovation from the grateful audience who stayed. Fortunately, there are more opportunities to find Tyshawn Sorey in the Spoleto lineup, albeit in very different settings.
These particular performances, by both May Han Oh and Sorey, were obviously the only ones to extend the invitation to purchase their music after the show. Musicians would rush to a merchandising table after full 75-90 minute performances to sell their own music: open their packaging, handle cash or virtual transactions themselves, and sign off, all while having conversations with adoring customers . These artists deserve better from a 46-year-old arts institution and from Charleston itself, a city repeatedly ranked as the #1 destination and known for its Southern hospitality.
While navigating a new normal is a sign of the times, the hope remains that we emerge more interdependent, with an appreciation for caring for the arts that time and time again prove a refuge in "unprecedented times", times that are inevitably repeat. Linda May Han Oh and Tyshawn Sorey are extraordinary torchbearers for those who keep a flame burning to guide us through the present and lead us to the best the future could be.
If only we would listen. Just as carefully as they care for their craft, may we care for them just as responsibly, as the conscious creative artisans that they are.